NEW DELHI: "My biggest memory of India at the Olympics, Asian Games and Commonwealth Games (CWG) is that guy with the headband playing Table tennis." The 19-year-old who said this in a conversation with the author couldn't remember the player's name, but could almost describe the image. "That big guy who plays TT for India almost forever," the youngster added, still scratching his head, trying to remember the name, before failing again and finally being told – it's Ashanta Sharath Kamal.
After eight medals (4 gold, 1 silver, 3 bronze) and 16 years since his first CWG appearance, Sharath remains the ultimate constant in the CWG's Indian contingents, and so it will be for the next — Birmingham 2022, which will be Sharath's fifth CWG appearance. His first was in 2006 in Melbourne, where he won two gold medals (men's singles and men's team).
So the teenager can't be blamed, though Sharath finds his words amusing and an innocent, devious compliment pointing to his age.
Sharath is now 40, but he says "I'm currently playing my best
table
tennis" to dispel doubters.
It's hard to find fault with it either.
Sharath's fourth Olympic appearance was at 39, and he progressed to the third round – the best by an Indian at the Games. Just before turning 40, Sharath won his 10th national title. At 38, the star paddler has ended his 10-year wait for an international title at the 2020 Qatar Open.
While he says he is playing his best
table tennis
, this claim is backed up by record-breaking performances over the past three years, not to mention the historic bronze double at the 2018 Asian Games (men's team and mixed doubles).
But beating India's eight-medal run in the Gold Coast CWG TT room in 2018 will take work, admits Sharath, who opened up on India's chances in birmingham this time Indian TT battles on the table, his thoughts on retirement, how he wants to give back to the sport and much more in this free-wheeling conversation with TimesofIndia.com.
Training with @Olympics silver medalist Koki Niwa and his coach Ryusuke Sakamoto as we prepare for the @WTTGlobal S… https://t.co/CvyN6L1Bso

— Sharath Kamal OLY (@sharathkamal1) 1657467885000
We're heading to CWG Birmingham after historic feats, which coincidentally began with the CWG itself in 2018. Tell us about that journey…
Well, actually, we had a lot of duds. But I think we took it very professionally and pretty much solved those issues. The Olympic Games (Tokyo), we did very well; Asian Championships, we did very well; and individual tournaments here and there, like now Sathiyan (Gnanasekaran) beat world number 6 (Jorgic Darko) extremely well, my Qatar Open (won the title in 2020) went very well. So we are doing quite well individually too, despite the situation (Covid-19 and suspension of Indian Table Tennis Federation by court order).
But is this a realistic hope of bettering, or perhaps matching, the CWG 2018 medal haul?
Everyone expects that (since) the last time we won eight (medals) so this time how many will there be or at least there should be eight or more . Meeting those expectations is going to be extremely difficult for all of us, as it was one of our best performances as a full team. We are preparing in the right direction for this. I don't know if we will be able to live up to expectations, but I'm pretty sure we will succeed because overall we have become a very strong table tennis nation. Even competitively, we are very, very strong.
Is that more true because of the level of competition at the Commonwealth Games, when compared to the Asian Games and the Olympics? At the CWG, Indian paddlers are among the favorites for the medals.
Yes, absolutely, very true… We have reached a level where India are favorites and we will surely win one or two gold medals. In the men's team, we have very good chances. In men's doubles, we have a good chance. Then the men's singles too, myself and Sathiyan will be seeded No. 3 and 4. So if you look at it, we're in a pretty good position when it comes to CWG.
(Sharath with the two bronze medals he won at the 2018 Asian Games – TOI Photo)
Individually, what do you think are the medal chances for the top three – Sathiyan, yourself and Manika Batra?
I don't think it will depend on the draw. It will depend more on how we are going to play. There won't be any big surprises in the draw as we will be ranked quite high. So there will be no such thing as a good or a bad draw. It will be a good game or a bad game only.
Manika started playing mixed doubles with Sathiyan, unlike the 2018 Asian Games where you partnered her and won bronze….
I'm teaming up with Sreeja Akula because Sathiyan and Manika are planning the Paris Olympics. They are quite well ranked (n°6 in the world).
You mentioned the Olympics, you will surely still be there as Paris 2024 approaches…
(Smiles) I'll be there, but when it comes to mixed doubles, they (Manika and Sathiyan) prefer to play together. I also focus more on the (men's) team, where we probably have a chance to win a medal.
Many people must have already asked you this question, but tell us how do you see your career in the future? Is Paris 2024 still on your list of goals?
Yes, absolutely, because Tokyo moved a year later (held in 2021 after postponement in 2020). Also the Covid break and everything went. So the preparation was good enough to take me to Paris 2024. I hope that in the (men's) team event we can get a medal. That's what I'm looking at.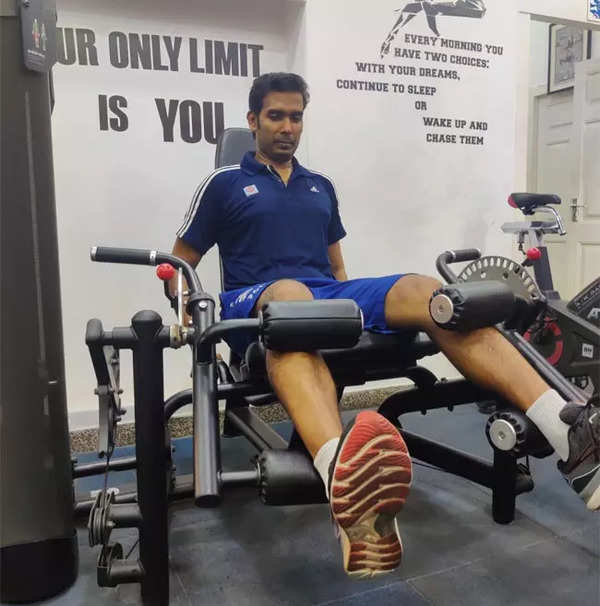 (Photo: Sharath Kamal's Twitter)
Is there anything in particular that you are aiming for as an option after your playing career?
Personally, I really haven't thought about what I will do after I retire. I haven't really thought about it. I will be there. I will help the younger children, supervise them. But at this stage, I still want to focus on improving myself and doing my best.
You talk about mentoring and being around me. Is retirement already on your mind?
No, not yet because I don't know how but I'm playing my best table tennis now. So there is no point in thinking about retiring. I can probably think about it when things aren't going well. But right now things are working really well and I'm able to get the best out of myself.
A lot of controversies have also surfaced lately regarding accusations against coaches, court cases questioning CWG selection, TTFI suspension, and more.
I think that would bother everyone. It's just that we had to stay away from all of this, at least I stayed away from all of this and said (thought to myself) 'ok, let's do what we do best , let's focus on that and just keep the focus on (that). These are things that are out of my control, and there's no point in me wasting time on them. So I tried to focus on myself and my game.
What is your opinion on the coaching scenario in Indian table tennis especially when talking about personal coaches and national coaches?
The National Coach and the Personal Coach must work in tandem to help the player perform at his best. It's not like it's the national trainer or the personal trainer? No. Why would we come to a question like this? It does not work like that. Everyone plays their part to help the player give the best of himself. Everyone should contribute in their own way. So when a personal coach is able to talk to the overseas coach or the national team coach and say, "Okay, that's what we're working on or that's something thing you have to sort out within the next week or 10 days or whenever the next camp is' – everyone is working in the same direction.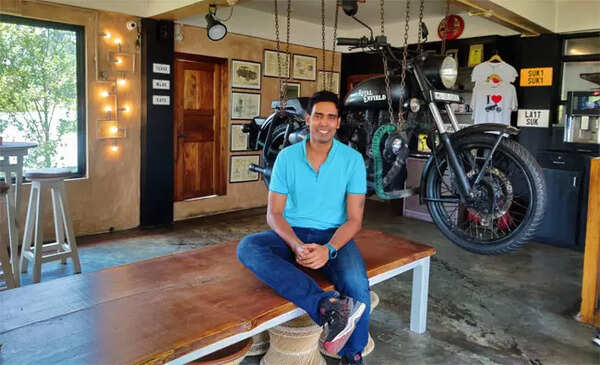 (Photo: Sharath Kamal's Twitter)
How important is it to have a foreigner as a national coach, because it's something players have asked for in the past, but it hasn't happened?
You need someone who is able to help you. Whether it's a foreigner or an Indian, it doesn't matter. You need someone who is knowledgeable and can help you in a particular way. Again, it all comes down to cost and if we are able to pay that price we should be able to have good coaches. Indian coaches also grow as the players grow. Hopefully sooner or later we won't have to look for so many coaches.
Maybe a few years later, we can see you in this role…
Not really. I don't plan to be a coach because I would like to be on the administrative side or at least as a sports director or a high-level director. I can contribute more to these positions.