7 minute read
With the biggest women's and para-sports program ever, plus new rules on competitors' right to protest, inclusion and advocacy are the winners of this month's Commonwealth Games. Marilyn Wright Reports
Should sport and politics be mixed? It's a question as old as time – or at least 532 AD. At the time, charioteers in Constantinople (now Istanbul) asked Emperor Justinian I to pardon two men sentenced to death. His refusal led to the Nika riots in which 30,000 people lost their lives and half the town was burned down.
Modern-day athletes have also been driven to point out social injustice. The repercussions may not have been on the scale of the Byzantine era, but their actions were not without incident.
At the 1994 Commonwealth Games, when Indigenous Australian sprinter Cathy Freeman won the 400m and proudly waved the Australian and Aboriginal flags on her victory lap, she was told that if she repeated her celebration at future events , she would be sent home.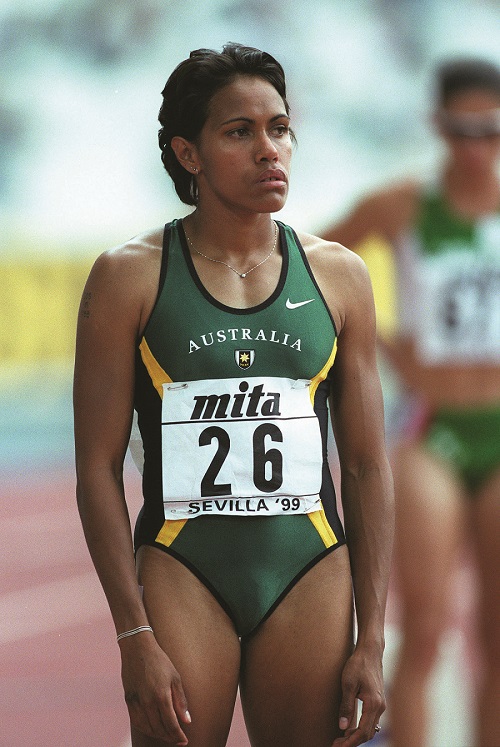 Despite the threat of expulsion, Freeman rolled the flags together and paraded them once again after winning the 200m a few days later.
Freeman later said she was simply looking to encourage young natives to do something with their lives, "to achieve something". "I wanted to scream, 'Look at me. Look at my skin. I'm black and I'm the best. There was no more shame," she said in her biography, Cathy: Her Own Story.
It is the continued desire of professional athletes to use their profile to raise awareness and initiate change that has led to a seismic change in the rules for this month's Commonwealth Games. For the first time, athletes will be allowed to flex their protest muscles without fear of official sanction.
As part of new "Athlete Defense Guidelines", the Commonwealth Games Federation (CGF) is allowing competitors to highlight issues of deep concern to them, particularly in relation to racism, orientation sexual or social injustice.
Trying to build inclusion is often not quick or easy, but having more medal events for women and people with disabilities sends a very strong message.
Competitors can raise their fists on the podium in support of racial equality, for example, and hold rainbow flags in support of LGBT+ rights. The 5,054 athletes taking part in the Birmingham Games from July 28 to August 8 will also be allowed to wear clothing, armbands and badges on the podium to show their solidarity with a cause.
One cause likely to be a hot topic is the participation of transgender athletes. CGF's decision to adhere to gender guidelines put in place by international federations means swimming's world governing body Fina's decision to ban trans women from elite women's competitions whether they experienced part of male puberty will come into effect for this year's Commonwealth Games, leading to much debate on both sides.
And while some advocacy acts will be controversial in some parts of the world – the pride flags will send a strong message, for example, when homosexuality is illegal in 36 of the 72 countries represented at this year's event – all demonstrations must comply with the CGF "Charter of good conduct" and be exercised "in a tolerant and positive manner". Hate messages, protests targeting a specific organization, person or country – such as defacing a national flag on the podium – remain prohibited.
The move towards athlete advocacy has drawn praise from competitors and human rights activists, but there is a risk of backlash. The tendency of sportspeople to weigh in on divisive topics and insert politics where many do not expect or want to, is not welcomed by all.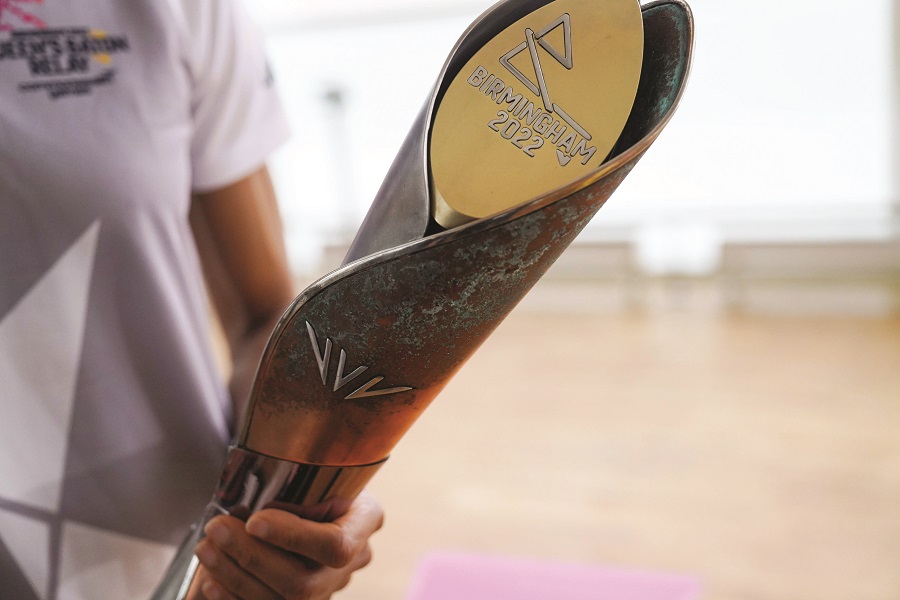 Sport provides respite from political discord and a brief distraction from the serious issues of the day. By encouraging athlete advocacy, the CGF risks diluting one of the most powerful aspects of sport: enjoyment and relief from daily stress. So, is there a place for politics in an event that is, after all, known as "Friendly Games"?
"It is the Commonwealth Games Federation's belief that athlete advocacy and activism humanizes, rather than politicizes, sport," said CGF President Dame Louise Martin. "I'm proud of our approach to help strengthen the voice of athletes. We want to encourage the positive, not control the negative.
This new rule on athlete activism isn't the only innovation at this year's Games. "Birmingham 2022 is setting records before a medal is won," Commonwealth Games Minister Nigel Huddleston told The House.
"It will be the greenest and fastest Commonwealth Games – delivered in four and a half years instead of the usual seven. And, perhaps most importantly, it is the most inclusive Commonwealth Games ever. Birmingham 2022 will have the biggest para-sport program and more medals open to women than men for the first time at a major sporting event.
These enlightened policies grabbed the headlines, but they also sparked fears that the event might be rebranded as the "Joint Revival Games."
"I don't think anyone has ever called me 'woke'," Mike Wood, chairman of the Commonwealth Games All-Party Parliamentary Group, told The House. "But everyone in the APPG agrees that sport should be open to everyone."
As MP for Dudley South, Wood is proud that the Games will be the biggest sporting event the West Midlands have ever hosted, and he is keen to ensure that all of his constituents feel the benefits.
He told The House his aim was to "maximize the opportunities these Games can bring to those who live in the West Midlands but who are very much excluded, for many reasons, from mainstream society".
He continues, "We are working closely with schools, volunteer groups and employers to use these Games as a catalyst to bring these communities into the mainstream and fully engage those who may be inspired by the Games and the opportunities that they bring to the West Midlands. "
Inclusiveness is certainly high on the Birmingham 2022 agenda. The addition of beach volleyball (which made its debut at the Sydney 2018 Games), T20 women's cricket and Para table tennis to the sports program means Birmingham will surpass previous Commonwealth Games for female and para representation.
It is a decision supported by Preet Gill, vice-president of the Commonwealth Games APPG. "We need to strive for true gender representation and balance across all sectors," says Gill. "As the first female Sikh MP, I myself have decided to be a role model for others, and that is exactly what these athletes will achieve at these Games."
Labor and Co-operative MP for Birmingham, Edgbaston, continued: "I am proud that my city is one of the most diverse cities in the UK. These Games are a fantastic opportunity for all of us to better understand the lives of others and the challenges we face.
Nowhere are these challenges perhaps more evident than in the realm of Paralympic sports. The Birmingham Games will feature eight unprecedented sports: athletics, cycling, weightlifting, swimming, table tennis, triathlon, 3×3 wheelchair basketball and bowls. All of this is a far cry from the early experiences of three-time Commonwealth Games competitor Baroness Grey-Thompson.
"Over the years I have watched the evolution of the Commonwealth Games and the organization of events for athletes with disabilities," the unqualified peer told The House. "Since my first Games, where we had pretty much 'demonstration' status – couldn't stay in the village, or wear team gear, or receive the same medals – be at the stadium where there is a decent level of inclusion is fantastic, long may it continue.
Is this the beginning of a new sporting era? "Trying to develop inclusion is often not quick or easy, but having more medals for women and people with disabilities sends a very strong message to each competing country that they must do more to develop and offer more support," adds Grey-Thompson.
With the Opening Ceremony just days away, the dial is turning to inclusion, diversity and encouraging athletes to raise their voices on social issues. Freeman's governing body, Commonwealth Games Australia, now describes her as "one of the greatest athletes of our time", whose actions "ignited a national conversation".
If an athlete were to unfurl the Aboriginal flag on their victory lap at this year's Commonwealth Games, they would receive cheers rather than threats of punishment. It looks like Birmingham 2022 is about to break boundaries as well as records.
PoliticsHome Newsletters
Find out what MPs and peers are talking about. Sign up for the Chamber Morning Email for the latest news and feedback from parliamentarians, policymakers and organisations.